Yacht Life 30"x 30"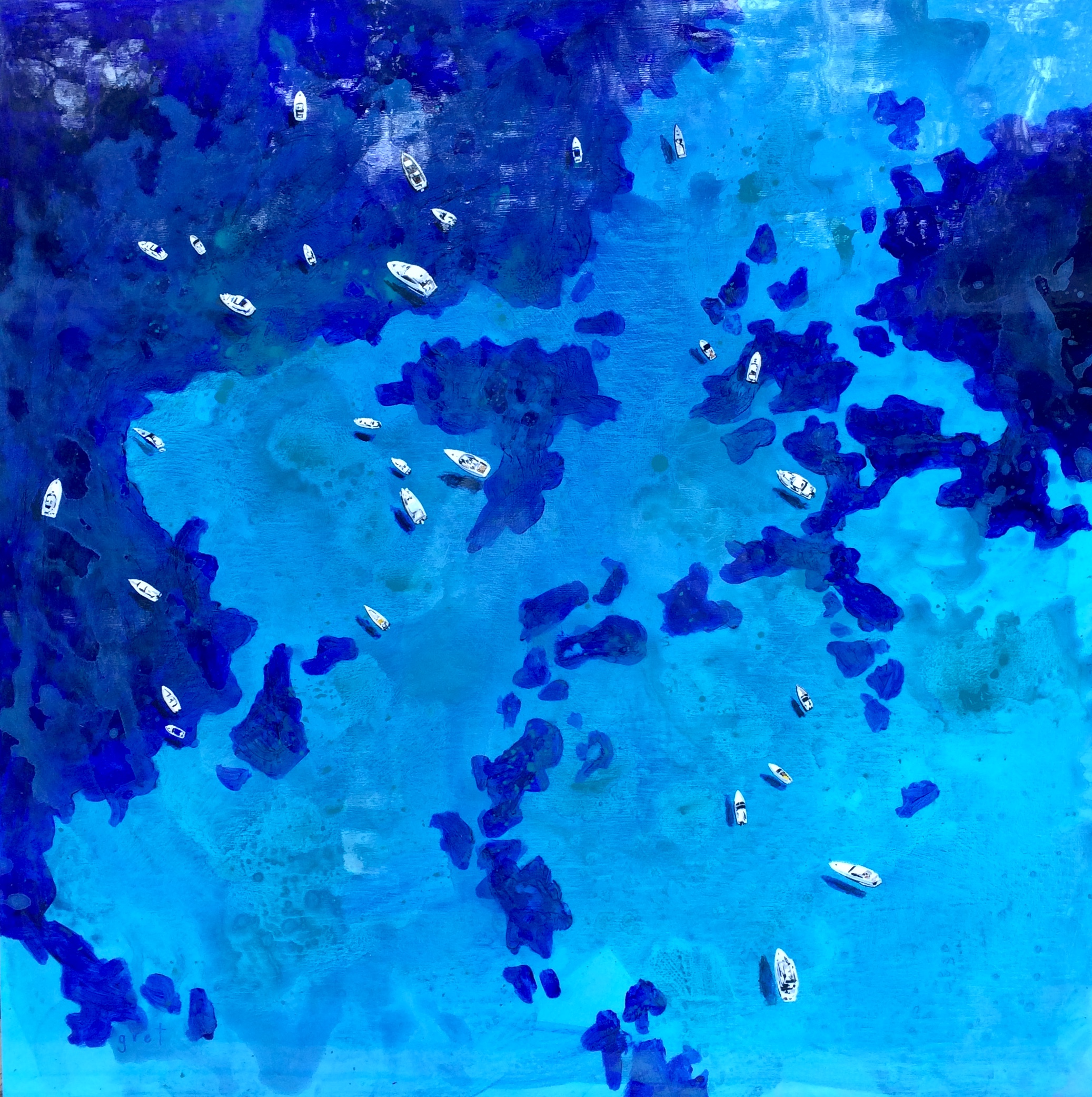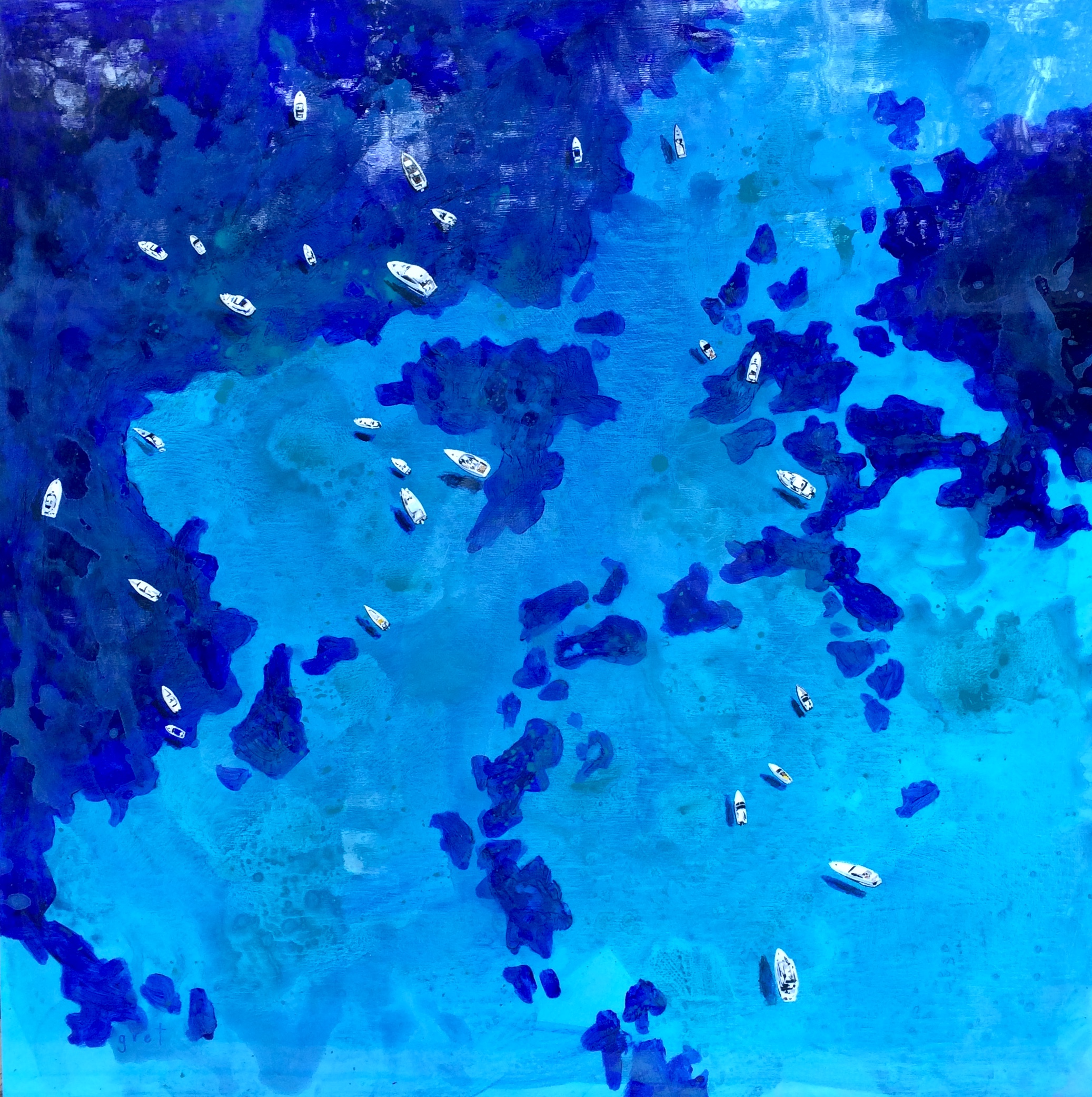 Yacht Life 30"x 30"
Inspired by the vibrant blues of the Mediterranean, this is an acrylic painting that been finished with a thick coat of epoxy - giving it a glossy, bright finish and making the boats look like they are floating!
This is a 30"x 30" wood panel that is ~1.5 inches deep. Comes ready to hang with wire on back.
Shipped out of Charleston, SC - shipping within USA included with price.